Pictured: Google
Ngram
View of Phrases Relevant to My Research in English-Language Books Published between 1900 and 2000
---
---
immigrant entrepreneurship & ethnic economies
Somashekhar, Mahesh. Forthcoming. "Neither Here nor There? How the New Geography of Ethnic Minority Entrepreneurship Disadvantages African Americans." Social Problems. [doi.org/10.1093/socpro/spy010]
Winner, AAG Business Geography Specialty Group Student Paper Competition, 2015
Somashekhar, Mahesh. Forthcoming. "Ethnic Economies in the Age of Retail Chains: Comparing the Presence of Chain-Affiliated and Independently Owned Ethnic Restaurants in Ethnic Neighbourhoods." Journal of Ethnic and Migration Studies. [doi.org/10.1080/1369183X.2018.1458606]Somashekhar, Mahesh. 2018. "Has the Suburbanization of Ethnic Economies Created New Opportunities for Income Attainment?" Social Science Quarterly 99(1):62-79. [doi.org/10.1111/ssqu.12353]Somashekhar, Mahesh. 2014. "A Theoretical and Empirical Foundation for the Study of Non-Urban Ethnic Economies in the U.S." Michigan Sociological Review 28:1-34.
---
gentrification
Somashekhar, Mahesh. "Racial Inequality between Gentrifiers: How the Race of Gentrifiers Affects Retail Development in Gentrifying Neighborhoods." Under Review.​
---
health disparities
Somashekhar, Mahesh and Kasim Ortiz. "The Effect of Gentrification on Neighborhood-, Household-, and Individual-Level Health: A Systematic Review of the Quantitative Literature."​ Working Paper.
---
Powered by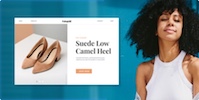 Create your own unique website with customizable templates.