---
Teaching Background
At the University of Washington, I teach undergraduate-level courses in statistics and urban sociology and a graduate-level course in the application of GIS to public policy. At Princeton, I worked as a preceptor (Princeton University's term for teaching assistant) in courses on social networks, sociological methods, and the role of technology in society. In addition to these experiences, I have worked as a volunteer tutor of math and science for underprivileged middle schoolers in New York City and Washington D.C.
---
course syllabi & ratings
---
comments from former students
"The lectures were really well done! It was always clear what we were talking about, equations were clearly presented when they were introduced and used, and your explanations were on point. Overall, everything kind of melded well with each other, and I learned so much from just coming to lecture that I didn't even need the textbook. The design of the lecture slides was also really well done, and what we needed to know was clearly presented."

"Professor was very knowledgeable, did not get sidetracked, and spoke in a way that kept you interested. Somehow this encouraged me to participate, which can sometimes be difficult in large classes."

"The professor had a great understanding of the subject matter and made it accessible to the class."

"Mahesh was great in that he had a very organized approach to each precept (he always had an agenda written on the board), and he encouraged some interesting activities (such as making proposals for Apple CEO Steve Jobs)."

"Mahesh worked very hard with the precept, and I appreciated his effort. Very smart, very nice, very good."
---
Powered by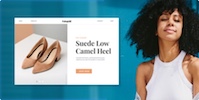 Create your own unique website with customizable templates.